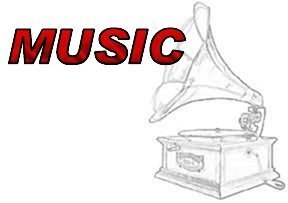 Here is a list of some music that I like. I will update this page from time to time.


25 Indispensable Jazz Records
(In alphabetical order)
This is a slightly idiosyncratic list of jazz records that I particularly enjoy. Many worthy albums (and entire sub-genres) are not on this list, and, in the interest of breadth, I restricted myself to one offering per artist. I felt obligated to note the alarming number of jazz greats who died tragically young. One can only imagine the incredible music that would have been produced had some of these artists lived longer.
Cannonball

Adderley

: Something Else


Adderley's

exuberant alto is complemented by Miles Davis on trumpet and Art

Blakey

on drums.

This is

Adderley's

finest recording, but I like many of his records including

Nippon Soul

and catchy debut

Presenting Cannonball.

Sadly, Adderley died from a stroke at 46.

Art

Blakey and the Jazz Messengers

: Moanin'


Blakey's

Jazz Messengers defined hard bop, and this is their most celebrated accomplishment. Line line up includes Lee Morgan on trumpet, Benny Golson on sax and Bobby Timmons on piano (who died at 38 from liver damage). Golson was soon replaced by long-time messenger Wayne Shorter, and the band produced other great records including

The Freedom Rider, Roots and Herbs, A Night in Tunisia

and

Indestructable

(with Cedar Walton on piano). In the band's next best line-up Morgan was replaced by Freddie Hubbard, and essential recordings include

Buhaina's Delight, Free for All,

and

Mosaic.

Also check out the earlier line-up on,

Art Blakey's Jazz Messangers with Thelonious Monk

, with Johnny Griffin on sax.

Clifford Brown: A Study in Brown
Trumpeter Brown treated the world to some superb jazz before dying in a car wreck at 25. I find this set especially enjoyable. Another good choice is

Clifford Brown & Max Roach

, or for a compilation of Brown's early tracks and his moving final performance, check out

The Beginning and the End

.

Ornette Coleman: The Shape of Jazz to Come


Absolutely

essential free jazz.

Revolutionary, liberating, and utterly enjoyable.

The Shape of Jazz

to come is a great introduction to free jazz, because, though unencumbered by by the structual constraints of bop, Ornette is playing is melodic and he has not shed his bop or blues roots. Ornette has many other great recordings

,

including

Change of the Century

and

Free Jazz

.
John Coltrane: A Love Supreme
One word: passion.

Giant Steps comes in second for me, but this record is extraordinary for is relentless spiritual fervor. Coltrane produced many other outstanding records including

Blue Trane

,

Soultrane

,

Lush Life

, and, in the right mood,

Ascention

.

Coltrane's

zeal killed him at 40, three years after

A Love Supreme

was released.

Miles Davis: Kind of Blue


This

is astonishing music, often billed as the greatest jazz record of all time.

It is amazingly understated and utterly distinctive.

Like a great painter, Miles understand the importance of negative space.

In many moods, however, there are other Miles records that I am more likely to play.

The Prestige sessions, the collaborations with Bill Evans, the exquisite treatment of Monk's 'Round About , and all of his second classic quintet records between 1965 and 1967. Bithces Brew is also an incredible listening experience, though it may annoy purists.
Eric

Dolphy

: Out to Lunch


Dolphy

died at 36, the year this flawless record was released.

Enter into

Dolphy's

dissonant universe and enjoy. Dolphy was also a sideman on great records by Chales Mingus, John Coltrane, Oliver Nelson, and Ornette Coleman.
Lou Donaldson: Blues Walk


You'll

get the first track stuck in your head, but don't stop there.

There are many gems in this delightful, bluesy romp.

Donaldson is all bop here, but his ability to write a hook also pays off on some of his soul-jazz records that he recorded after this date. My favorite is

Alligator Bogaloo

.
Kenny Dorham: Afro-Cuban
Superb line-up, including Oscar Pettiford, J.J. Johnson, Hank Mobley, Horace Silver, Art Blakey, and Potato Valdez on congas!

This is swinging, high energy jazz.

My other favorite Dorham disks are Whistle Stop, Una

Mas

, and

Matador

.

Dorham died of kidney disease at 48.
Duke Ellington: Far East Suite


Others

might have selected an earlier recording, or Newport, or Ellington's extraordinary tribute to collaborator Billy

Strayhorn

, And His Mother Called Him Bill.

On Far East Suite, this most American composer looks beyond U.S. borders for inspiration, and the result is innovative, exceptional, and exciting. For another enjoyable global outing, check out

Afro-Eurasian Eclipse

.
Stan Getz: Getz/Gilberto
The ultimate

bosa

nova.

This is a beautiful, alluring, breezy treat.

The title should have been Getz/Gilberto/Gilberto/

Jobim

.

The two Gilberto's are Joao and

Astrud

, of course.

And

Astrud's

debut vocals on

Jobim's

Girl from

Ipanema

make it one of the most memorable songs in recording history.
Dizzy Gillespie: At Newport
Relentlessly exuberant jazz.

If you want to know what joy sounds like, give this a whirl. Along with

Mingus At Antibes

and

Ellington At Newport

, one of my three favorite live jazz records. Also check out

Jazz at Massey Hall

performed by "The Quinet" a ensemble comprising Gillespie, Charlie Parker, Bud Powell, Charles Mingus, and Max Roach. Along with Theloneous Monk, Gillespie, Parker, and Powell were the most important pioneers of bebop.

Dexter Gordon: Go
Go, Dexter, go.

This is one of

bop's

brightest moments.

I also enjoy Doin' Allright, Dexter Calling, One Flight Up, Our Man

In

Paris, and other records from the 1960s.

Gordon has been producing fine music for decades.
Johnny Griffin: A

Blowin

' Session
Sizzling.

Hank Mobley and John Coltrane join Griffin in tenor tooting, and Lee Morgan blows his trumpet. Other great dualing sax sessions include

Tenor Madness

with Sonny Rollins and John Coltrane and

Boss Tenors

with Gene Ammons and Sonny Stitt.

Rahsaan Roland Kirk: We Free Kings
I really like this early effort from blind the brilliant horn-master, Kirk.

Kirk's Work is also enjoyable, as is Rip, Rig and Panic.

Kirk's later records are more adventurous than these, and The Inflated Tear is not to be missed.

Also check out the funky, frenzied Blacknuss.

Kirk died from

a stoke

at 41.
Charles Mingus: Black Saint and the Sinner Lady
This is mind-blowing, earth-shattering music. It is one of the greatest records ever made in any musical genre. Mingus produced a lot of essential music. Some of his earlier efforts are a bit more accessible than

Black Saint,

and the best of these is

Ah Um

. Other essential Mingus records include

Pithecanthropus Erectus, The Clown, Mingus Dynasty, Mingus in Wonderland,

and

Blues and Roots

. As an introduction, I would recommend

Mingus, Mingus, Mingus, Mingus,

because it combines Mingus plays some of his best early hooks with the kind of intensity that makes

Black Saint

so mesmerizing.
Hank Mobley: Soul Station
Mobley is often said to be overshadowed by other jazz greats.

An easy outcome, when you find yourself nestled between

Mingus

and Monk on an alphabetical list.

This record won't hold a up to Coltrane's most transcendent moments, but it is damn enjoyable. I like every Mobley record I've ever heard, including

Roll Call, Peckin' Time, Workout, No Room for Squares

, and

Straight No Filter

.

Thelonious Monk: Brilliant Corners
Monk was an extraordinary composer, and the author of many jazz standards.

He also was a seminar figure in bepob, and his precussive piona style is one of the most distinctive sounds in jazz.

Picking just one album is a formidable challenge.

Brilliant Corners

is, well, brilliant. Monk's Music, Monk's Dream, Criss-Cross, and the Genius of Modern Music volumes are all well-worth the price of admission. For a window into Monk's ecclectic personality (he spent his last ten years suffering from mental illness in seclusion) see the documentary,

Straight No Chaser

.
Lee Morgan: The Sidewinder
Morgan's records are very enjoyable, and the groovy mega-hit title track of this one makes it a popular choice.

Also noteworthy for an early Joe Henderson appearance.

I also like Morgan's

Candy, Cornbread, Charisma, The Gigalo

, and, especially,

Search for a New Land

. He'd have undoubtedly made other great records if he hadn't been shot to death by his girlfriend when he was 33.
Charlie Parker: Yardbird Suite
This popular anthology has the virtue of including tracks recorded for several different labels.

Parker changed everything.

Just listen to him fly!

Unfortunately, that flight came to an end when Parker was 34.
Bud Powell: The Amazing Bud Powell, vol. 1
Powell was one of the great pioneers of bop.

Here is

is

joined by Fats Navarro, Max Roach, and Sonny Rollins. Un

Poco

Loco is a poignantly title track.

Powell suffered from debilitating a mental illness and died at 41.
Sonny Rollins: Saxophone Colossus


An entry on every jazz list. This is a rich, energetic, and highly accessible record.

Every track offers something different.

Rollins begins with Calypso, but moves far beyond, and he has been bringing good things to jazz ever since. I like many other Rollins records, including

The Bridge

,

Newk's Theme

, and

Sonny Side Up

, with Dizzy Gillespie and Sonny Stitt.
Wayne Shorter: Speak No Evil
It's tough to pick a favorite Shorter record.

JuJu, Etc., Adam's Apple,

Night Dreamer, The Soothsayer.

and Schizophrenia are all great music.

Shorter delivers sophisticated, interesting post-bop.

Speak No Evil is the most quintessential, and

Herbie

Hancock shines on the ivories.
Horace Silver: Song for My Father
Soulful atmospheric, and catchy.

A tribute to

Silver's

Cape Verde progenitor.

For more in that spirit, check out

Cape Verdean Blues

. Some of Silver's earlier records are also great, including

Finger Poppin', Blowin' The Blues Away

, and

Six Pieces of Silver

. Silver began his career as a leader of Art Blakey's band, and Horace Silver and the Jazz

Messangers

is one of the classic albums of jazz.

Jimmy Smith: Back at the Chicken Shack
Soul-jazz is sometimes dismissed because of its pop sensibility.

This record is quintessential soul, but also genre-transcendent.

It's too good to write off.

Stanley

Turrentine

and Kenny Burrell can be heard along with Smith's mesmerizing Hammond organ.

Hammond fans should also check out Larry Young's Unity. Young died from untreated pneumonia at 38.
50 Classic Punk Songs

(In alphabetical order)

Here's another slightly idiosyncratic list. This time the genre is old-school punk and first-wave hardcore. Innevitably, I left out dozens of songs that are equally worthy of the list.



American Punk

(and Hardcore)

Avengers

: Car Crash

The Bad Brains

: Sailin' On

Black Flag

: Gimme Gimme Gimme

Black Randy and the Metrosquad

: I Slept in an Arcade


The Controllers

: Electric Church


The Dead Boys

: All This and More

The Dead Kennedys

: Holiday in Cambodia


The Demics

: New York City

Death:

Freakin Out


The Dickies

: You Drive Me Ape

The Eyes

: Take a Qualude Now


The Germs

: Forming


Geza X

: The Rio Grande Hotel


The Heartbreakers

: I Wanna Be Loved

Human Sexual Response

: Jackie Onassis

La Peste:

Better Off Dead


The Misfits

: 20 Eyes


Mission of Burma

: That's When I Reach for My Revolver


Pere Ubu

: 30 Seconds Over Tokyo

The Plugz

: Mindless Contentment


The Ramones

: Sheena Is a Punk Rocker

The Screamers

: 122 Hours of Fear


Patti Smith

: Rodondo Beach


The Weirdos

: We Got the Neutron Bomb

X

: Nausea
British Punk
The Adverts

: Gary Gilmore's Eyes


The Buzzcocks

: Harmony in My Head

Celia and the Mutations

: You Better Believe Me


The Clash

: Janie Jones

The Damned

: Love Song

Eater

: Outside View

The Flys

: Waikiki Beach Refugees


Generation X

: Kiss Me Deadly

The Jam

: In the City


The Lurkers

: Love Story

Menace

: I'm Civilised

Magazine

: Shot By Both Sides

999

: Chicane Destination

The Only Ones

: Lovers of Today

Penetration

: Don't Dictate

The Rezillos

: Destination Venus

The Ruts

: Something That I Said

The Sex Pistols

: Seventeen

Sham 69

: Who Gives A Damn


The Stranglers

: Something Better Change

Stiff Little Fingers

: Gotta Get Away

The Undertones

: Male Model

Wire

: I Am The Fly

Wreckless Eric

: Whole Wide World

X-Ray Spex

: Warrior in Woolworths



10 Proto-Punk Songs

(In alphabetical order)

It's hard to say when punk began because the sound, the philosophy, and even the name were in place before the recognized emergence of the movement. Perhaps punk began when punk sounding bands stared cutting their hair short. In any case, these are some proto-punk faves.

The Barbarians:

Are Your a Boy, Or Are You a Girl?


The MC5

: Looking At You

The Modern Lovers

: Modern World


The New York Dolls

: Personality Crisis

The Pink Fairies:

City Kids

The Pleasure Seakerz

: What a Way to Die

The Savages

: The World Ain't Round, It's Square


The Stooges

: I Wanna Be Your Dog

The Velvet Underground

: I'm Waiting For My Man

Television

: Marquee Moon
10 Post-Punk Songs

(In alphabetical order)

Here's a list of favorite post-punk songs. Classification is tricky here, since some bands on the punk list (Magazine, Mission of Burma, Wire, etc.) get classified as Post-Punk, but I tried to restrict this list to bands that departed from traditional punk more fully, and I generally avoided bands that clearly fall under a coherent named movement (no-wave, new romantic, etc.).

Birthday Party:

Mutiny in Heaven


The Fall

: Totally Wired


Gang of Four

: Love Like Anthrax


Gun Club:

For the Love of Ivy

Public Image Ltd.:

Four Enclosed Walls


Raincoats

: Only Loved at Night


The Slits

: So Tough


Suicide

: Rocket USA

Young Marble Giants

: Credit in the Straight World


XTC

: Making Plans for Nigel

5 Riot Grrrls and 5 Precursors

(In alphabetical order)

The Riot Grrrl movement was one of the best outgrowths of punk. Didn't come

ex nihilo

though, so I split the list with precursors.

Au Pairs:

We're So Cool


Bush Tetras

: Too Many Creeps


Essential Logic

: Wake Up


Frightwig

: Only You

Sonic Youth:

Cross the Breeze

Bikini Kill

: New Radio

Bratmobile

: Brat Girl


Huggy Bear

: Her Jazz


Sleater-Kinney:

Dig Me Out


Team Dresch:

Fake Fight